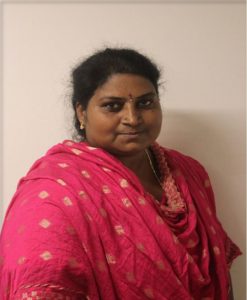 Women in RE-A STEP FORWARD
Ms Usha from Chikkamagalu city of Karnataka joined SELCO as an Energy Business Associate after seeing an Ad on social media. She has completed BA and B Ed, and was working as a teacher prior to join SELCO.
Given her strong teaching background and motivational skills, she has been able to create awareness about solar energy amongst local SHG members and customers, which opened up sales channels for her.
In addition to this, she is also mobilizing local women to form Joint Liability Groups for securing bank loans for solar systems.
Considering her exceptional performance, she was recognized as the 'Best performer' among Energy associates at SELCO.
mnreindia